Workshop: PI Vision Basics
Join GS PlantOptics (formerly Wonderware Midwest) for an in-person, hands-on workshop to learn the basic features and functions to start building and interacting with PI Vision displays
Tuesday, June 7
9:00 AM - 4:00 PM

GS PlantOptics Office
Brookfield, WI
Tuesday, June 14 
9:00 AM - 4:00 PM

Mill City Museum
Minneapolis, MN
About this Event: 
This workshop is designed to teach you the fundamentals of PI Vision. Following an overview of the PI System's primary components including tag structure and Asset Framework, attendees will walk through self-guided, hands-on exercises. The exercises are split into five lessons that cover a full use case using PI Vision, where you will learn about built-in features along the way. The workshop is complete with multiple hands-on knowledge checks tailored to apply the knowledge.

Buy 1, Get 2
$300 for up to 2 attendees from the same organization
By the end of this workshop, you'll be able to:
Search for important Events, PI Tags, and Asset Framework Elements and Attributes using the PI Vision Search Pane

Understand the importance and use of each of the eight main symbols

Understand how the symbols can be used to work together in order to display data quickly, easily, and efficiently

Utilize templates in Asset Framework to create one display that may be reused with many different assets

Analyze a process on-the-fly using PI Vision Calculations
Agenda:
8:45 - 9:00 AM:  Arrival

9:00 - 10:00 AM:  PI System Overview

10:00 AM - 12:00 PM:  Self-Paced, Hands-On Exercises in PI Vision

12:00 - 1:00 PM:  Networking Lunch (Catered)

1:00 - 3:45 PM:  Self-Paced,

Hands-On Exercises in PI Vision

3:45 - 4:00 PM:  Closing

Philip McKanna
Systems Engineer, AVEVA (OSIsoft)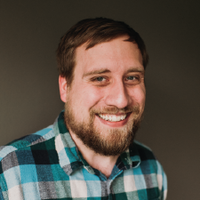 Chris Roesing
Application Consultant, GS PlantOptics
Registration closes Friday, May 27.
Payment is due March 18. If you have any questions, please reach out to our events team at: engage@plantoptics.com